Barbara Ann Clouse
---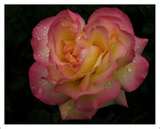 Barbara Ann Clouse,  79, passed away December 13, 2009 at Rosewalk Village, Lafayette, IN.  She was born June 17, 1930 to Glen and Mary (Sandy) Longenecker. She was a life long resident and a registered nurse for the Kosciusko County Health Department for 27 years and also RN for the Kosciusko county jail for 8 years. She was a member of the North Webster United Methodist Church and the North Webster American Legion Auxillary.
Surviving is 1 son Brian (Barbara) Neer of West Lafayette, IN, one Step Daughter Stephanie Esenwein of North Webster. 7 Grandchildren and 2 Great Grandchildren. Also, her life long companion, Charles Brower.  She was preceded in death by her husband Hugh Neer and 2 sons, Brent and Bruce Neer.
Services will be Thursday December 17, 2009 at 11:00 AM at Eastlund Funeral Home Syracuse. Pastor Brad Cox will be officiating. Burial will be in the North Webster Cemetery, Mock Addition.