Donna Reed
---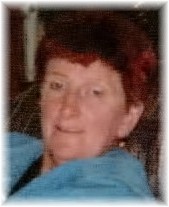 Donna Reed, 74 of Syracuse passed away on March 8, 2010 at Kosciusko Community Hospital. She was born November 13, 1935 in Russell Springs, Kentucky to Ralph and Nancy (Warner) Clark.
She graduated from Anderson High School in 1953. Donna was a legal secretary for 45 years.  Originally from Anderson she moved to the Syracuse area in 1988.  She loved NASCAR, boating and bingo.  She was employed with McDonalds of Syracuse.
She is survived by her husband Steve and her children Robin Campbell and fiance (Val McClish) Syracuse;  Connie (Dean) Pence, Oklahoma City; Karla Hunter, Anderson; John (Vickie) Montgomery, Cromwell; Bobi (Darrell) Sopher, North Webster.
She enjoyed 10 Grandchildren and 15 Great Grandchildren.  Also surviving  are a sister Ellen Kinder and a brother Marshall Clark both of Anderson.  She also is survived by several nieces and nephews.
She was preceded in death by her parents, a sister, Reba Shell and 2 brothers, Bobby Clark and J.C. Clark.
Visitation will be Thursday, March 11 from 4-7 PM at the Eastlund Funeral Home.  A service will follow at 7:00 PM with Pastor Dennis Judy officiating.   Burial will be in East Maplewood Cemetery in Anderson, Indiana on Friday, March 12 at 11:00 AM.
Memorial contributions may be made to Ronald McDonald House.