Eleanor J. Steele
---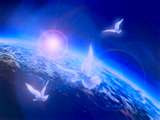 Eleanor J. Steele, 77 of  Syracuse passed away December 15, 2009 at Kosciusko Community Hospital. She was born September 11, 1932 to Wayne and Lucille Borrows in Branch County Michigan. She married Cecil Steele in 1967 and he preceded her in death in 1994.  She was a life long resident and a homemaker.
Surviving are two daughters, Trinds Wegener, Milford and Patty Workman, Syracuse; three sons: Richard Gay, Wolcotville; Carl (Lynn) Thompson-Gay, Goshen; and Elmer Steele, Syracuse: A stepson, Richard (Linda) Steele of Indianapolis, IN. 19 Grandchildren:  9 Great Grandchildren:
Two brothers, Wayne (Doris) Borrows, Elkhart. She was preceded in death by a son, a sister and two great-grandchildren.
Services will be at 11:00 AM Saturday at Eastlund Funeral Home, Syracuse. Calling will be 4:00-8:00 PM Friday at the funeral home. Burial will be in the Syracuse cemetery.