Norma D. Henwood
---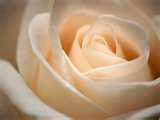 Norma D. Henwood, 94 0f Syracuse passed away Decmber 19, 2009 at Goshen General Hospital.  She was born November 22, 1915 to Perry A. & Didamie (Potter) Irwin in South Milford, Indiana.She married Franklin Harvey henwood in 1933. He preceded her in death in 1992. She was a homemaker and a member of the North Webster United Methodist Church.
She is survived by 2 daughters – Mrs. Richard (Anna) Clay of Warsaw and Noreta Mort of North Webster. 1 son – Leroy 'Buck' (Judy) Henwood of Syracuse. 12 Grandchildren, 32 Great Grandchildren and 4 Great-Great Grandchildren. 2 Sisters – Fern Enos of Kalamazoo, MI and Alice Allen of Dowagiac, MI.
She was preceded by one son Franklin Harvey 'Oscar' Henwood, 9 brothers and 4 sisters.
There will be a graveside service at Leesburg Cemetery Wednesday, December 23, 2009 at 3:00 PM with Pastor Mark Fishburn officiating. Calling will be Wednesday from 1:00-2:30 PM at Eastlund Funeral Home, Syracuse.
Memorials may be  made to the Donors Choice.