Samuel S. "Sam" Stimmel
---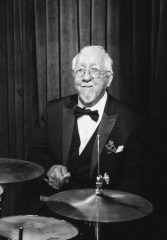 Samuel Scott Stimmel passed away on June 16th at his residence in North Webster, Indiana. He was born on July 5th, 1949 to George and Ruth Ellen (Greenstreet) Stimmel in Richmond Indiana. He attended Richmond Community High School where his love of music and skill as a drummer lead to the forming of the Lost Disciples as the first of many bands, with whom he would play with over his lifetime.  He went on to Ball State University where he joined the Sigma Alpha Epsilon fraternity and graduated with a degree in Business Administration . He then went on to earn his Masters in Hospital Administration at Indiana University Medical Center /Riley's Childrenn's Hospital.   Upon graduation he pursued hospital administration, but ultimately moved to Syracuse, Indiana where he became a Controller and worked at the same company for many years . In 1977 he married his high school sweetheart, Deborah Personette, who remained one of his best friends even after divorce many years later. Sam's passion for live music and bands ultimately inspired him to open a rock and roll bar in North Webster that hosted bands from all across the country, including The Platters, Manfred Mann and Night Ranger.  He once very humbly declined touring as the drummer for a portion of Kenny Rogers tour, but was regularly invited to perform sets with the bands that played at the club over the years. Over time the bar converted to Stimmelators gentlemen's club, where he was nominated for many national awards including Best Small Club in the Country. Despite some years of notoriety, Sam loved his community and remained here with pride. He was incredibly kind and generous to everyone that knew him, and was unable to tell a lie. He never met a stranger, or an animal that he didn't love. He loved the lakes and boating, and grew to have quite an eclectic collection of boats and cars over his lifetime. To know him was to love him.
He is survived by his children, Tracy (Tom) Bryan of Los Angeles, CA, Michelle (Jared) Hampton of Syracuse, Indiana, and Patrick and Sammy Adams of Ashland, Kentucky(Their Mother Angela Adams). He is also survived by his 5 grandchildren, Drake Reyes, Lillian Meyer, Mason Hawkins, Jack Parker, and Daxton Stimmel. Also surviving is his nephew Todd (Lori) Miller.  He was preceded in death by both his parents and his sister Leslie Hardwick and his favorite dog Yeller.
Visitation will be held on Wednesday, June 23, 2021 from 2-4 & 6-8 PM at the Eastlund Funeral Home.  Services will be held on Thursday, June 24, 2021 at 2 PM at the funeral home with calling 1 hour prior to the service.  Memorial contributions in lieu of flowers may be made to the New Hope Pet Rescue or to Operation Smile.